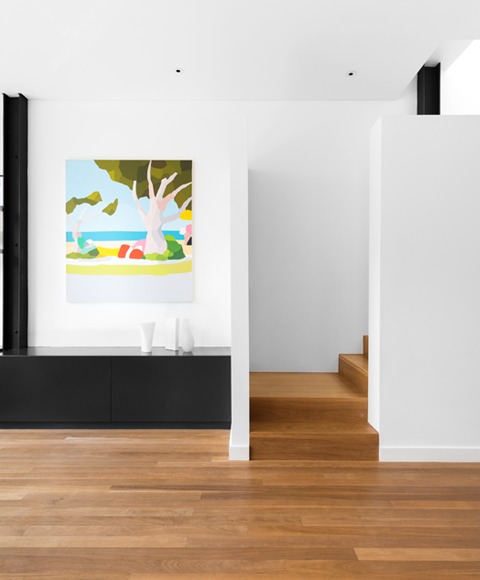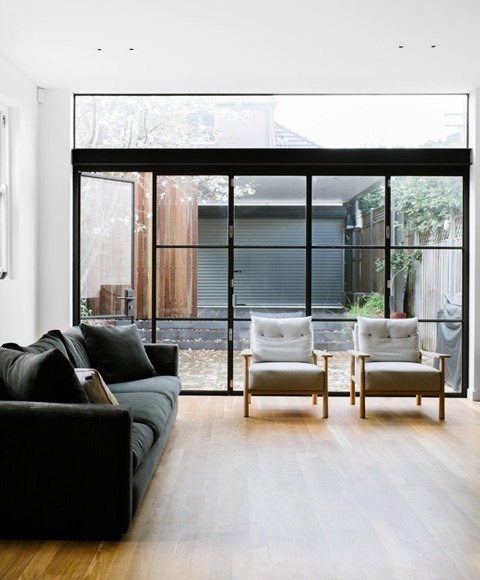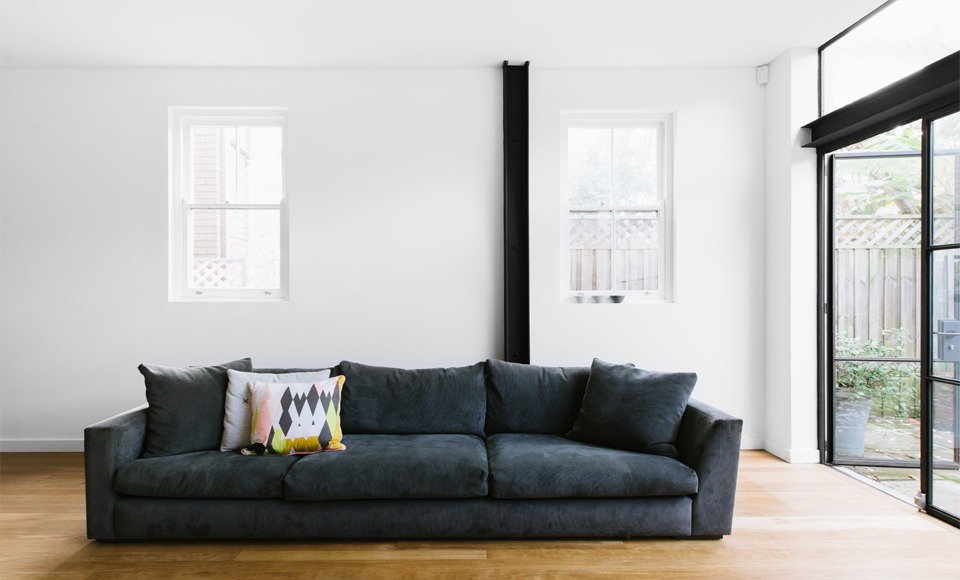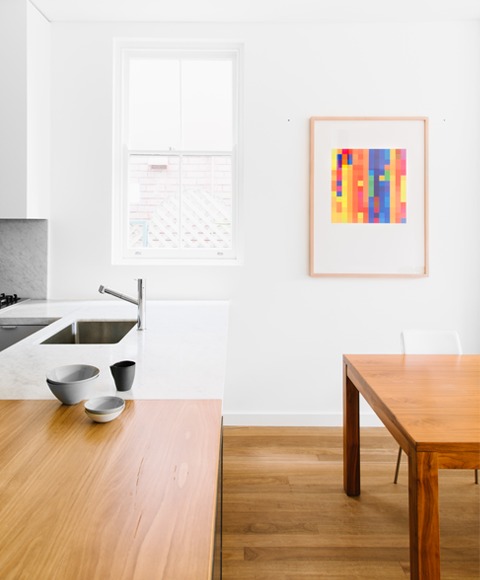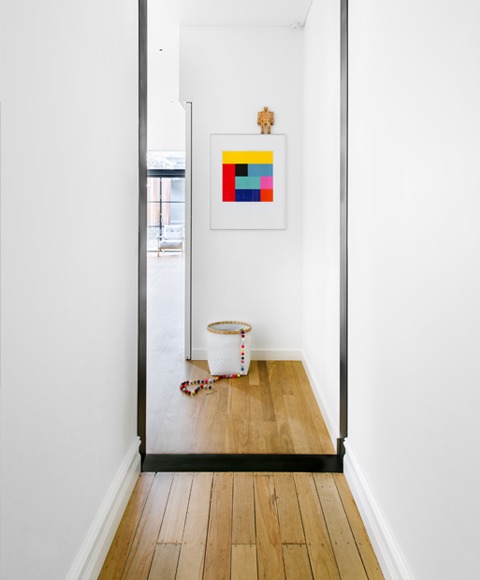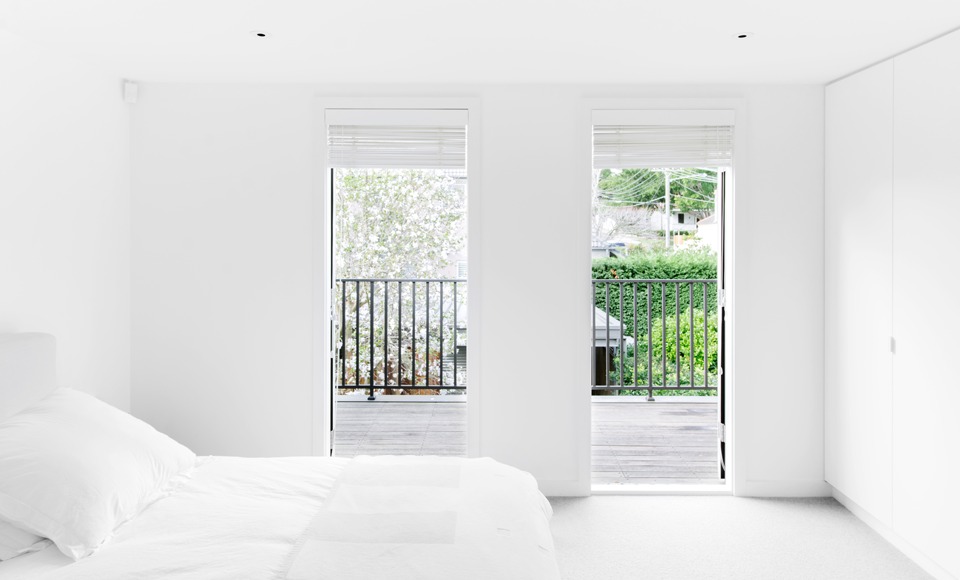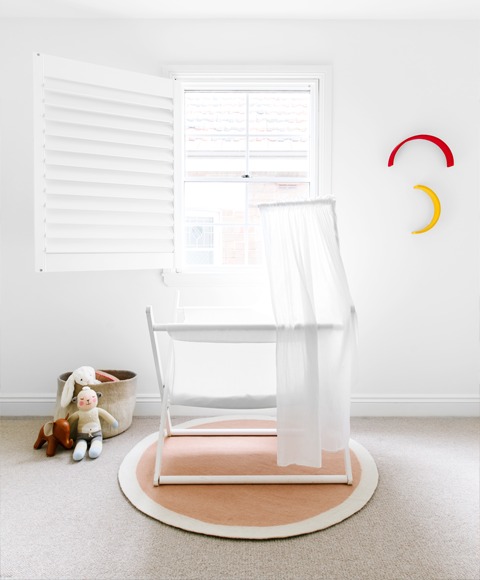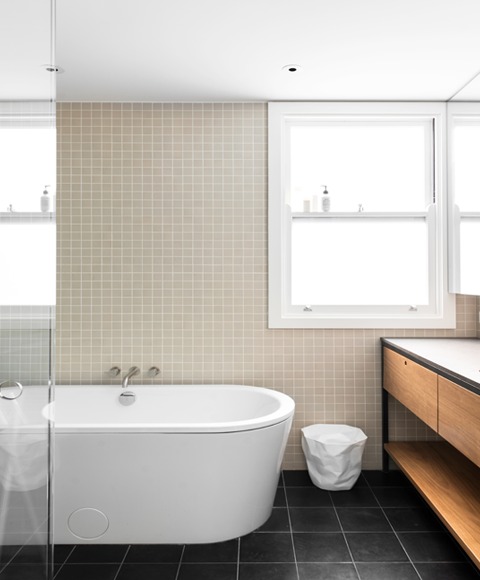 Market Street Residence
This family home in the leafy streets of Sydney is the perfect example of a signature SJD project. It is contemporary, classic and completely timeless. The project called for the redesign of the rear 'lightweight' extension that didn't fit with the original terrace house. Rather than trying to merge the old with the new,
SJD purposely treated the extension as a completely different component, defining the old and new by a thick black steel band. Clever use of space was also a priority, with a well organised study nook tucked under the stairs, while natural light was maximised by strategically placed skylights.