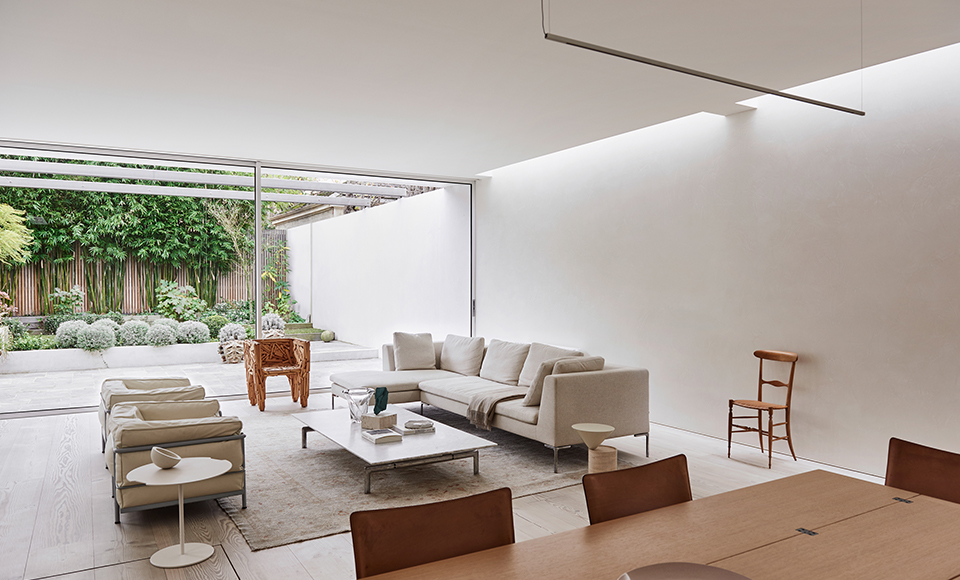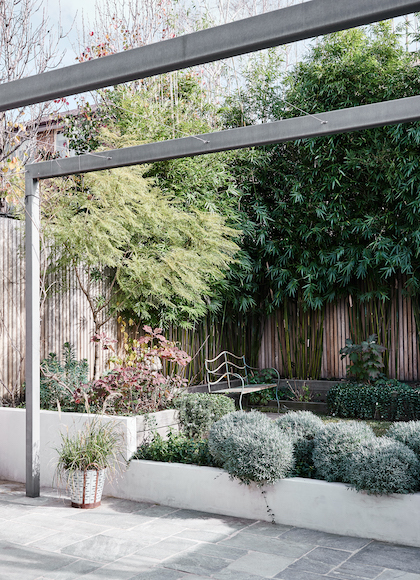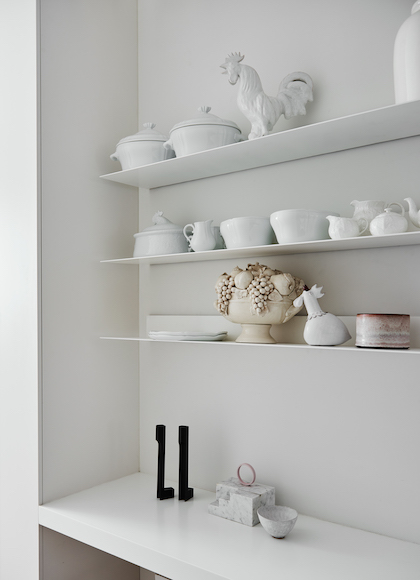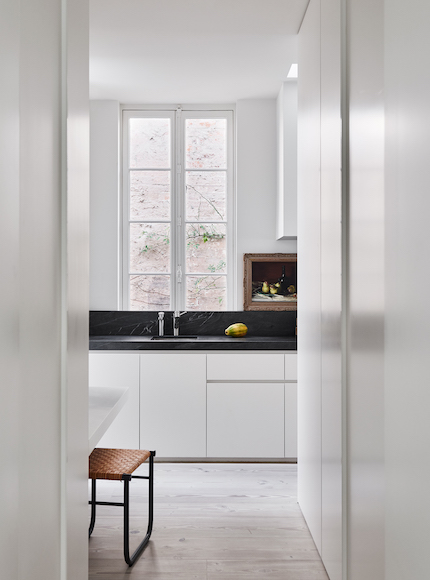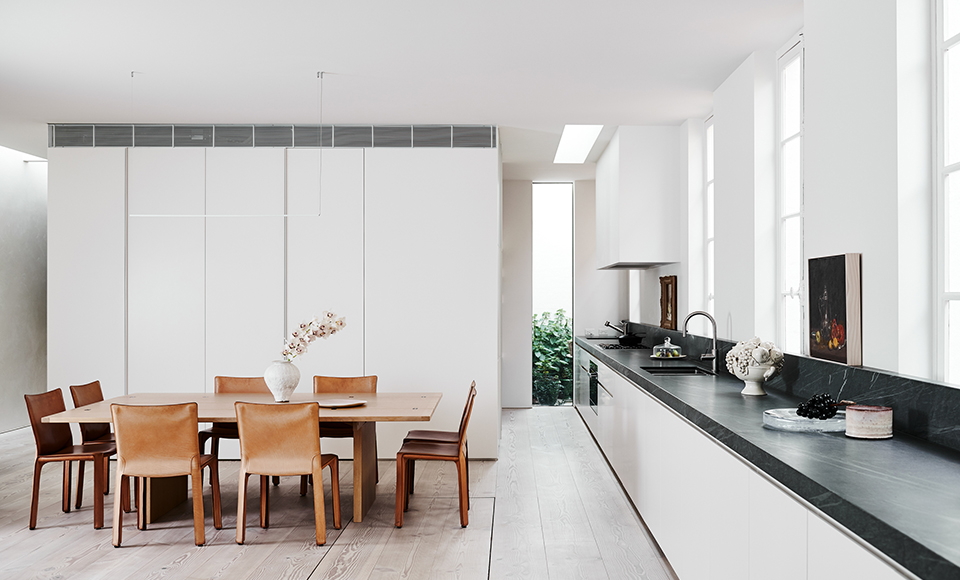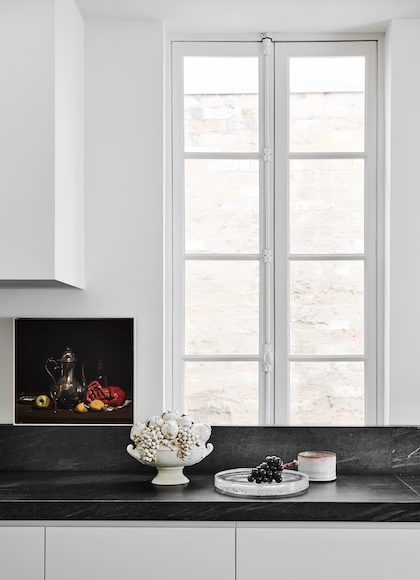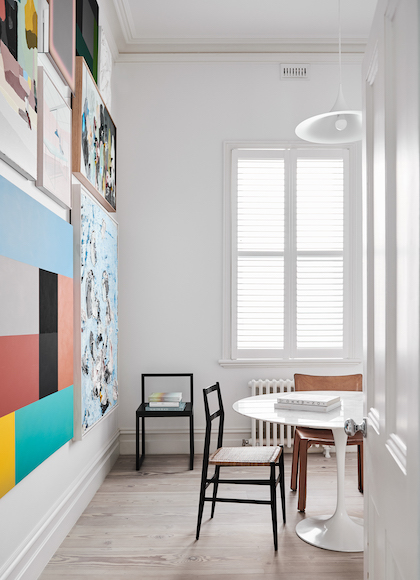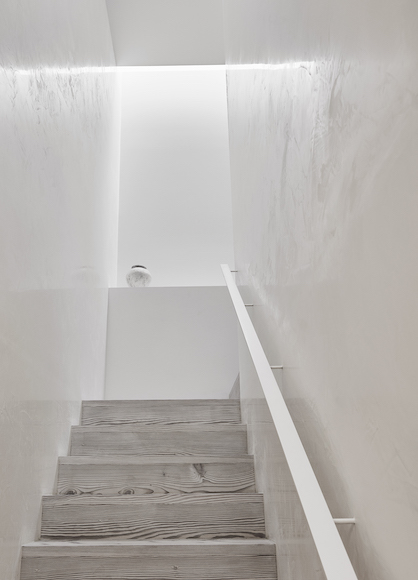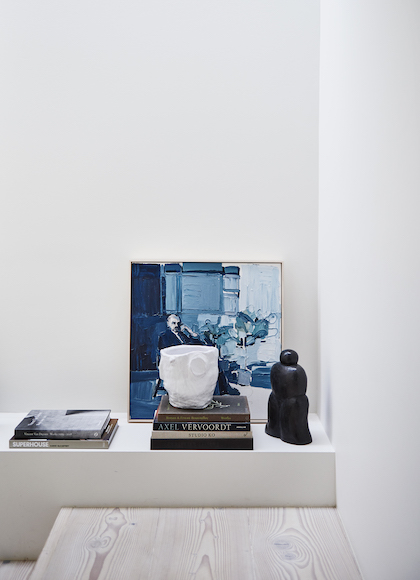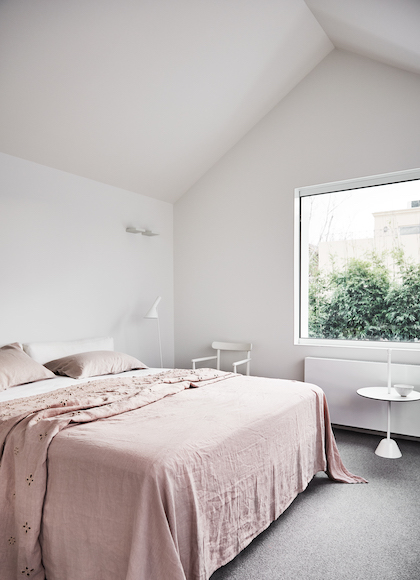 Armadale Residence
A complete and unexpected transformation and modern addition exists in what once was an original 1800's single fronted Victorian Italianate villa in Armadale.
We sought to channel a refined, yet effortless, European aesthetic retaining the chimney as pale pink, refurbishing antique French windows and doors that were kept in storage for years and embracing imperfections such as wonky walls, doors and cornices.
By contrast two massive, floor-to-ceiling panes of glass welcome floods of light, warming up the timber and calm neutrals in the rear, and highlighting the beautifully composed communal zone. Clever joinery and a central box-like module provides most of the storage, designed with specific compartments to conceal all utilities and appliances.
This house is not really about the objects and the finishes, It's about the light and the spaces.